Cañada College New Facilities Maintenance Center
Contact Information:
Project Manager:
Linda Rizzoli
Telephone: 650-306-3474
E-Mail: rizzolil@smccd.edu
Project Assistant:
Sandy Wong
Telephone: 650-306-3463
E-Mail: wongsa@smccd.edu
Architect:
BCA Architects
General Contractor:
John Plane Construction
Schedule:
Design Phase: September 2006 – October 2007

Bidding Phase: October 2007 – November 2007

Construction Phase: February 2008 –

April

2009

End of Project:

April

2009
Funding Source(s):Measure A and State Funding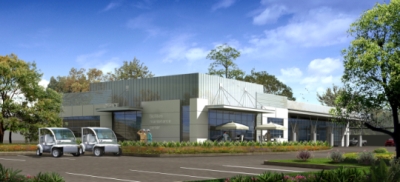 Description:
The scope of work for this project is to build a new facilities maintenance center at the Canada College Campus.
Benefits:
This project will allow Facilities to be better equipped to address maintenance issues as well as emergency repairs to the campus. It will also allow for the expansion of physical education classes and equipment in B1 where they are currently housed.
Status: Complete