San Mateo County Community College District
We are a three College District located between San Francisco and the Silicon Valley. Our Colleges serve more than
40,000 students
each year and offer the first two years of instruction in a wide variety of transfer programs as well as more than 90 vocational-technical programs. Students can earn either Associate in Arts or Science degrees or receive Certificates of Proficiency in their chosen fields.

4200 Farm Hill Boulevard,
Redwood City, CA 94061
Cañada Campus Map

1700 W. Hillsdale Blvd.
San Mateo, CA 94402
CSM Campus Map

3300 College Dr.
San Bruno CA 94066-1698
Skyline Campus Map
Strategic Planning
In order to develop a shared vision of the future that faculty, staff, students and the community understand and support, the District, through its participatory governance processes, has been working to develop an integrated strategic planning model. This model will incorporate and build upon five elements: the District's Strategic Plan; the Facilities Master Plan; a coordinated institutional research component; a coordinated program review process; and an annual budget that is based upon the other four elements.
More information about strategic planning
Public Safety Study
The Board of Trustees has directed staff to look at best practices in public safety with the goal of maintaining safe campuses. A committee consisting of District Staff, College and student representatives has been formed to help guide our research process and coordinate opportunities for discussion and participation by all in fall.

Read more about the 2016 Public Safety Services Study
Your Bond Dollars at Work
We thank you for passing our bond measures and helping us build and update our facilities to benefit the students and community.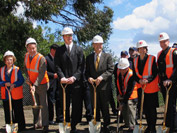 Construction Notices - Find out which portions of the campus are impacted by construction.
Community Information - View our awards, commendations and photos of construction projects.
Student Quick Links
Student Services
You will find a host of services and resources to help you succeed, as well as friendly staff to provide assistance as you pursue a community college education.

Cañada Student Services

CSM Student Services

Skyline Student Services
Faculty Web Sites & Office Hours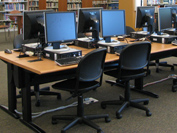 The San Mateo County Community College District employs high quality faculty who integrate technology and innovation into the curriculum.
WebAccess - Over 100 faculty offer their course information online for their students.
Faculty Office Hours:



Cañada Faculty

CSM Faculty

Skyline College Faculty
Employee Web Services

O365 Email - Access your district email account (@smccd.edu) through Office 365.

Faculty Door Cards - Post your faculty office hours online for students and co-workers.

Course Management System -
WebAccess: http://smccd.mrooms.net

Portal - Web resource for all SMCCCD Employees who need access to District Web Services & Sites.

SharePoint 365 - Microsoft SharePoint Portal Server for posting committee files to share.

WebSMART - A student, faculty and staff web resource for viewing your student and employee information.
Faculty & Staff Services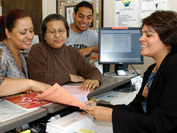 Distance Education Office - Offers faculty training in CMS technology and online pedagogy. Contact Peter Bruni at bruni@smccd.edu.

AFT Local 1493 - The American Federation of Teachers Advocates sound, commonsense public education policies, including high academic and conduct standards for students and greater professionalism for teachers and school staff; excellence in public service through cooperative problem-solving and workplace innovations; and high-quality healthcare provided by qualified professionals.

AFSCME - American Federation of State, County and Municipal Employees is a union made up of a diverse group of people who share a common commitment to public service.

(CSEA) Chapter 33 - California School Employees Association is the classified school employees union. Our mission is to improve the lives of our members, students and community.

District Academic Senate - Represents the college faculties in making recommendations to the administration of the District and to the governing board of the District with respect to the formation of District policy in academic and professional matters.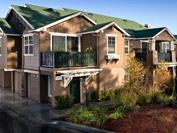 Faculty/Staff Housing - Affordable faculty & staff housing is currently available in San Mateo and offers award winning architectural design.

Tools for Tolerance
Business & Community Quick Links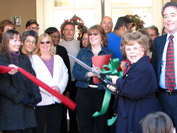 Bond Oversight Committee - Provides oversight on bond projects at the three colleges.

Measure G Oversight Committee - Provides oversight on measure G funds at the three colleges.

Community, Continuing and Corporate Education (CCCE) – Fun classes for all ages, professional classes for working adults, and customized training for your employees.

Employment Opportunities - Jobs available now! Start a new career with us.

Faculty/Staff Housing - Affordable faculty & staff housing is currently available in San Mateo and offers award winning architectural design.

Doing Business with us - Vendor Registration Form and FAQs.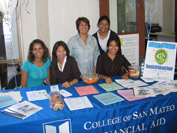 Donate to SMCCCF - Help our students succeed by donating towards scholarships and programs.

Historical Photos - Photos of our colleges dating back to the 1920s.