Cañada College Cafeteria Dining Room project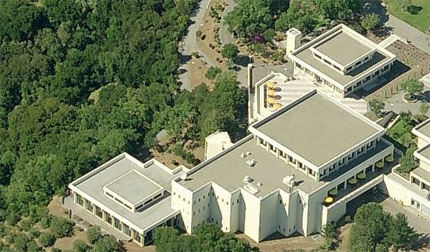 Project Description:
As the final piece in the modernization of the Buildings 5 and 6, the goal of the Cañada College Cafeteria Dining Room project is to revitalize the dining room space and make it a destination for students at Cañada. The remodel will bring an active, architecturally interesting area for students to congregate, study and socialize. The addition of the Career Center and the new Student Lounge will make this area a hub of activity and provide Cañada with a Student Center. The finishes highlighted by wood accents, large pendant lighting fixtures, soffits and angled wing walls will soften the space, enhance the acoustics and take away the "old school" cafeteria feel. A new large video wall will help attract and students to the dining room, bringing a modern, hip feel to the college.
Schedule
Commencement - February 2011
Construction Document Phase - May 2011
DSA Final Review and Approval Phase - July/August 2011
Advertise and Bid For Construction - August/September 2011
Award Construction Contract - October 2011
Construction - January 2012 - July 2012
Status:
Complete
Project Manager:Peter HempelTelephone:650-378-7336E-Mailhempelp@smccd.eduArchitect:Bunton Clifford Associates, Inc. General Contractor:John Plane Construction, Inc.Funding Source(s):Measure A General Obligation Bond