Cañada College College Building 5 & 6 Renovation Project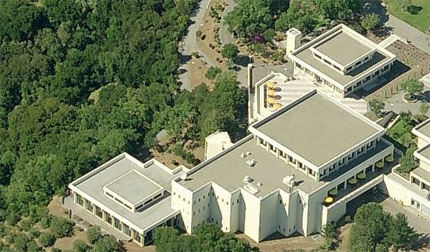 Project Description
The goal of this project is to reactivate existing academic facilities that will be vacated as a consequence of the construction of the new Library/Learning Resource Center/Student Services building. Extensive code compliance and accessibility improvements will be required as part of the modernization of these buildings.
Project Benefits
This renovation project will impact various departments in the College. It will provide facilities to support the expansion of the University Center. This University Center is one of the models for partnerships with California State Universities on the community college campuses. This renovation will also address the need for multi-function spaces that can be used by student, faculty and staff for uses such as orientations, information sessions, student club meetings or all-college meetings. The creation of a new Student Health Center will allow this department to provide expanded services in a location that is more central to the campus community. The former Learning Center and Library will be transformed into classrooms, faculty offices and Central Duplicating.
In addition to the programming improvements, the 36 year old electrical, plumbing and HVAC system will be improved and upgraded. The addition of air-conditioning will improve both occupant comfort and operating efficiency.
Schedule
Commencement - April, 2007
Schematic/Design Development Phase - August 2007 - April 2008
Construction Document Phase - May 2008 - August 2008
DSA Final Review and Approval Phase - September 2008 - March 2009
Advertise and Bid For Construction - October - November 2009
Award Construction Contract - December 2009
Construction - February 2010 - June 2011
Status
Complete
Project Manager
TBDTelephone: E-Mail Architect:Bunton Clifford Associates, Inc. General Contractor:McCarthy Building Companies, Inc.Funding Source(s):State Capital Outlay Funds and Measure A general obligation bond fund