SKY B12N Environmental Science Building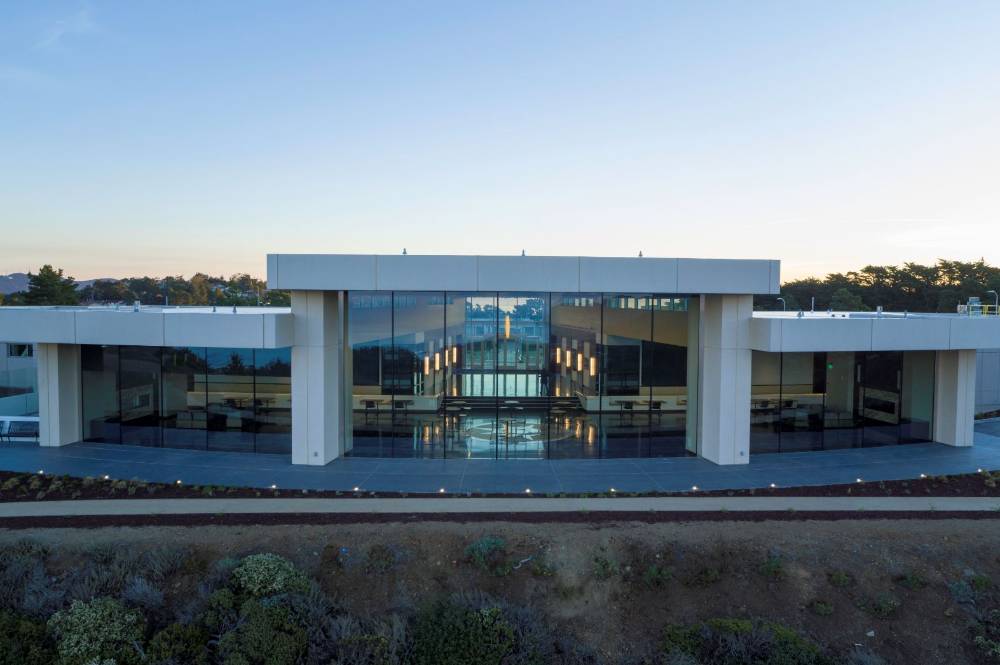 The project is located at Skyline College, 3300 College Drive, San Bruno, CA 94066, a campus of the San Mateo County Community College District. New Environmental Science Building 12 will house two 56-seat classroom/laboratories, two 119-seat tiered lecture halls, academic offices, a catering kitchen, lobby and gallery/event space, and support spaces.

The new 21,000 SF building will be sited on the ridge at Vista Point creating a shared locus of educational activity and resources for community events. The lecture halls can host private seminars when not scheduled for academic use, classrooms will double as event spaces, and the gallery with its expansive views of the sea and coastline will support community and enterprise functions as well as student art display. The floor plan and west elevation will emphasize openness and long views with a minimum of obstructions like cross-bracing, shear walls, or numerous columns. A visitor is invited to progress from the main entrance through an expanding visual and spacial domain from the entry lobby toward the high-ceilinged and arcing glass-fronted gallery overlooking the ocean.

The building is targeted for LEED Gold certification, to exceed Title 24 energy requirements by at least 15%, and to be Zero Net Energy-ready in accordance with the District's sustainable design and construction goals. The campus loop road and nearby parking will be rearranged and landscaped as part of the project.
Benefits
The interior environment will excite the imagination and stimulate intellectual and social engagement as it recalls the history of the area and highlights the spectacular exterior surroundings. The gallery, supported by the catering kitchen, will accommodate 290 people for college gatherings and enterprise events like weddings, convocations and corporate retreats. An outdoor learning area will be available for other events as well.
Schedule
Construction: Q1 2018– Q3 2019
Status
Construction
Contact Information
Project Manager
Pam Welty
650-738-7911
weltyp@smccd.edu

Architect/Engineer
DES Architects + Engineers as part of Design-Build Entity

General Contractor
XL Construction as part of Design-Build Entity

Project Engineer
Kristin Moorhouse
650-738-7912
moorhousek@smccd.edu