College of San Mateo Design-Build Project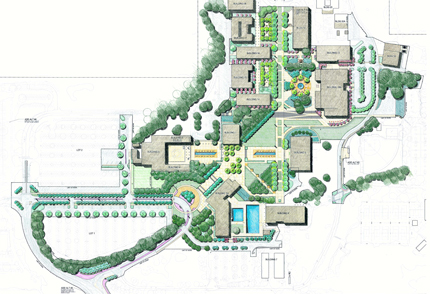 Project Description:
This multi-component project, to be delivered using the design-build delivery method (wherein a design-build contractor is hired to provide the design as well as construction of the project), will effect a renaissance of the College of San Mateo (CSM) campus. The project includes demolition of Buildings 5, 6, 10, 11, and 13; these buildings have exceeded their useful service lives, the layouts of the concrete walls do not lend themselves to repurposing, and their locations are desirable for new buildings. This project also includes major improvements to the exterior areas of the campus. Some of the major improvements include a new chiller plant, aquatics center, fine arts courtyard, and an electrical infrastructure upgrade.
Schedule
Bridging Documents and RFP development: October 2006 – May 2007
RFP Issued: June 2007
Proposals Submitted: October 30, 2007
Contract award: March 2008
Design and Construction period: 2008 – 2012
Building 5N: January 2008 – April 2010
Building 10N: January 2008 - August 2011
Site Work: January 2008 – April 2010
Links to Individual Projects
Design-Build Project Manager:Barry Chin, Design ManagerTelephone:650-378-7347E-Mailchinb@smccd.eduProject Manager: Karen PinkhamTelephone:650-358-6787E-Mail pinkhamk@smccd.eduProject Coordinator: Jennifer JamesTelephone:650-358-6733E-Mail jamesj@smccd.eduBridging Architect:Steinberg Architects Design Build Contractor: McCarthy Building Companies, Inc.