Skyline College Electrical Infrastructure Replacement / Load Center 2 Project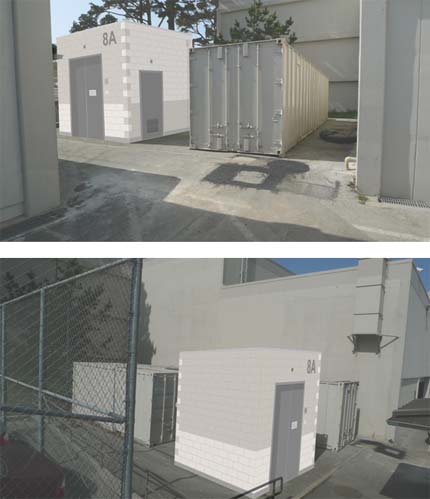 Project Description:
This project provides for the design and construction of an above ground pad mounted electrical Load Center to replace the existing underground Load Center #2 at Skyline College. There are four existing Load Centers at Skyline College: Load Center #2 is in an underground vault while the others are located indoors. Each load center includes; 12,000 volt switches, a transformer and a main switchboard that distributes power at the proper voltage, usually 480 volts, to building panel-boards and motor control centers. All of the main switchboards at Skyline are old and the equipment is generally obsolete, however, Load Center #2 is especially deficient and has deteriorated to the point where failures are increasingly common, occurring several times a year. The equipment and cabling has been subject to moisture in the form of standing water, is in extremely poor condition and requires immediate replacement. Standing water in the underground vault is dangerous for staff servicing this equipment and the replacement will be an appropriately configured outdoor unit. Personnel egress and work space do not meet current Codes for electrical safety in the workplace. For all of these reasons it has been determined that a complete replacement of Load Center #2 is warranted.
Project Benefits:
In order to adequately address the deficiencies identified with the existing electrical infrastructure system, the infrastructure replacement will address the following:
Upgrade Load Center 2 switchgear and provide new related code-compliant underground distribution system
Address critical life safety issues
Correct code deficiencies
Protect property and equipment from damage that couldresult from infrastructure failure
Mitigate risk of disruption of educational program delivery due to infrastructure failure
Correct deficiencies in the most cost effective manner
Schedule
Design Phase: Jan 2010 – March 2011
Bidding: March 2011 – April 2011
Construction: June 2011 – Jan 2012
Completion: Jan 2012
Project close-out: Feb 2012
Status:
Complete
Project Manager:Drew Bagdasarian Telephone:p: 415-397-4430 c:415-515-6840E-Maildbagdasarian@drbassociates.comProject Assistant:Stephen MacMillanTelephone:p: 415-397-4430 c: 415-846-7943E-Mailsmacmillan@drbassociates.com
Architect:
WRNS StudioGeneral Contractor:Not Yet SelectedFunding Source(s):Measure A General Obligation Bonds