College of San Mateo North Gateway Project Part I; Lead center #8 and Site-wall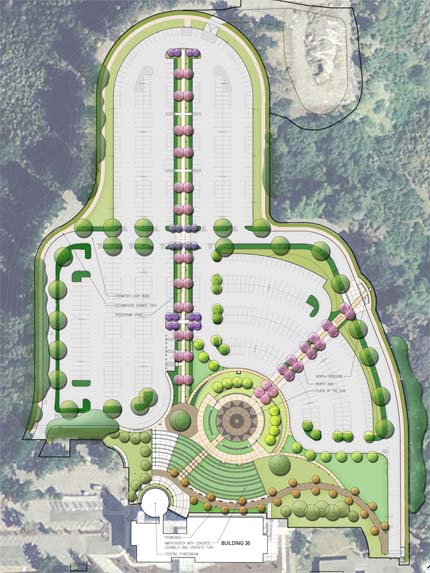 Project Description:
Decommissioning of Electrical Load Center #4, installation of new Electrical Load Center #8, relocation of existing Building 18 transformer and switch-gear, installation concrete site-wall, landscaping and tree removal and pruning.
Project Benefits:
Phase I of the North Gateway Project will enhance safety by decommissioning Load Center #4 which has experienced water intrusion. The project will provide safe, dependable and efficient electrical service to the North end of the CSM campus. Tree removal and pruning will alleviate urban/wildfire interface by removing damaged, diseased and highly flammable non-native species. Removal of these aged and non-native species will allow Oaks and other native species to flourish.
Schedule
Construction commenced December 2010 and will complete by September 2011.
Status:
Complete
Project Manager:Karen PowellTelephone:650-378-7359E-Mailpowellk@smccd.eduProject Coordinator:Pepper PowellTelephone:650-358-6811E-Mailpowellp@smccd.eduGeneral Contractor:Robert A. Bothman, Inc.Funding Source(s):Funding Sources
Project Links: