College of San Mateo Building 9 - 2009 Renovation Project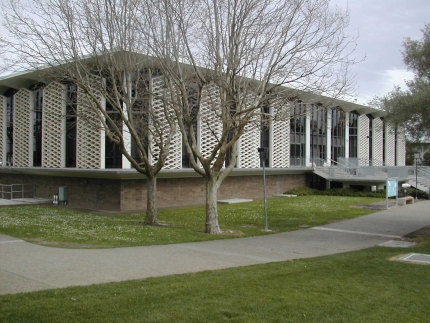 Project Description:
CSM Building 9 is home to the CSM Library, KCSM radio and television studios and offices. The project's objectives are to construct functional improvements to the KCSM FM radio studios, provide upgrades to the library classroom, modernize the building's restrooms, and fulfill necessary repairs to the building's system.
Project Benefits:
This project will improve the configuration of FM studio space at KCSM for enhanced functionality and flexibility of programming and student instruction. It will provide aesthetic upgrades and enable more efficient use of the library space. It will resolve heating and ventilating comfort issues in the entire building. The project will modernize and make accessible the public restrooms.
Schedule:
Programming/Design: Nov 2008-Jan 2009
Construction Documents Phase: Feb-July 2009
Bidding: August 2009
Construction: Summer 2009 - 2010
Completion: TBD
Status:CompleteProject Manager:Linda da SilvaTelephone:650-358-6726E-Mail:dasilva@smccd.eduArchitect:Sugimura Finney ArchitectsGeneral Contractor:To Be DeterminedFunding Source(s):Measure A General Obligation Bond Funds