College of San Mateo Buildings 2&4 Modernization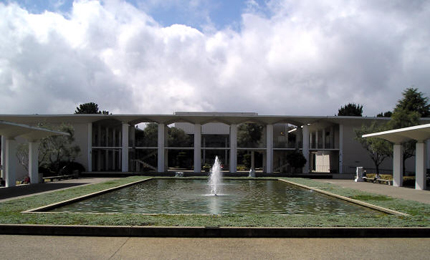 Project Description:
The Scope of Work for this project includes the renovation of Buildings 2, 4, and 4A, and includes an exterior elevator, restroom renovations, and interior accessibility improvements. Classroom and studio reconfiguration will also be constructed, along with a new data system backbone, Smart classroom technology, and environmental quality improvements within the buildings and within the adjacent ceramics studio. When completed, the project will contribute to the successful revitalization of the overall campus experience.
Project Benefits:This project will enable Buildings 2 and 4 to maintain their place on the CSM campus as the core of fine arts instruction. Buildings 2 and 4 are located adjacent to the Campus main entrance and are one of the first structures that visitors to the college experience. When completed, the project will contribute to the successful revitalization of the overall campus experience.Schedule
Programming / Design Phase: April 2007 - February 2008
Bidding Phase: February - March 2008
Construction Phase: May 2008 - June 2008
End of Project: Spring, 2009
Status:
Completed: March 2009
Project Manager: Danny Tanaka Telephone:650-358-6861E-Mailtanakad@smccd.eduProject Coordinator: Pepper PowellTelephone:650-358-6811E-Mailpowellp@smccd.eduArchitect:Beverly Prior ArchitectsGeneral Contractor: Rodan Builders, Inc.Funding
Source(s): Measure A general obligation bond funds