College of San Mateo Building 16 Modernization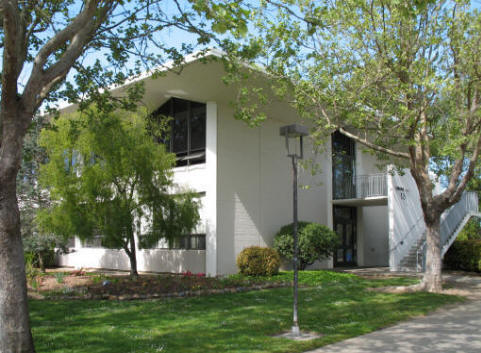 Project Description:
The scope of this project includes the renovation of Building 16 for general assignment classrooms. Improvements are expected to include classroom reconfiguration, new finishes in classrooms and corridors, and enhanced entries and lobbies.
Beginning in Summer 2008, Building 16 will complete the planned renovation which include fully remodeled bathrooms, new lobby designs and an interior wheelchair lift. The new classrooms have been in full use beginning in the Spring semester of 2008 and will remain a functioning general lecture classroom facility throughout the next phase of work.
Project Benefits:
This project will complete the work started in CIP I. This building's central location on the CSM campus makes it ideal for use as general assignment classrooms. This project will enable Building 16 to compliment Building 14 in meeting that objective. These classrooms will be outfitted with "smart classroom" technology which will keep CSM at the forefront of contemporary learning centers.
Schedule
Programming / Design Phase: Completed July 2007
Production Phase: July - October 2007
Bidding Phase: October 5-October 27, 2007
Construction Phase 1: Classroom Renovation: October 2007 – January 2008
Construction Phase 2- Elevator, Restrooms and Common Areas: June 2008 to November 2008
End of Project: November, 2008
Status:
Completed January 2009
Project Manager: Danny Tanaka Telephone:650-358-6861E-Mailtanakad@smccd.edu>Project Coordinator: Pepper Powell Telephone:650-358-6811E-Mailpowellp@smccd.eduArchitect: DES Architects + EngineersGeneral Contractor: Swinerton Management & Consulting Funding Source(s):Measure A General Obligation Bond