Canada College Solar Photovoltaic System Design-Build Project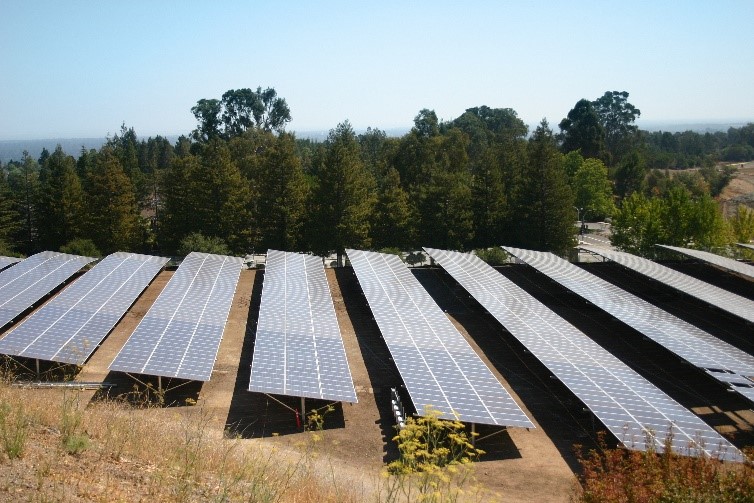 Project Description:
This Design-Build Project provides for the construction of approximately 1 megawatt AC solar PV panel system at Cañada College. The installation is located in the southeast quadrant of the campus, in a valley area approximately three acres in size, between the Farm Hill Drive campus entrance and the Athletic Fields. The site is about three and a half acres in size, which allows for about 4,000 high efficient solar panels, supported on galvanized steel frames with concrete pier footings. The site received new black chain link fencing surrounding the perimeter, and the power generated ties into the existing campus infrastructure at the Building 30 powerhouse.
Project Benefits:
This project produces clean renewable energy for the College, demonstrating the District's commitment to Board Of Trustees Goal #4, to continue efforts to build energy efficient infrastructure and facilities. The electrical energy produced by this solar PV system will offset nearly half of the campus electrical power needs.
Status:
Completed
District Ennergy Management Coordinator: Joe Fullerton
Telephone: 650-358-6848
E-Mail fullertonj@smccd.edu
Construction Project Manager: Peter Hempel
Telephone: 650-378-7336
E-Mail hempelp@smccd.edu
Design-Build Entity: Allana Buick & Bers, Inc