CSM/Skyline Roof Replacement Project
Project Name: College of San Mateo and Skyline College Roof Replacement Project
Contact Information
Project Manager
Stephen Daniels
Telephone: 650 378-7343
E-Mail: danielss@smccd.edu

Project Engineer
Welianto Liu
Telephone: 650 378-7346
E-Mail: liuw@smccd.edu
Architect / Engineer
Allana Buick & Bers
Rob Worthing
General Contractor
Western Roofing Service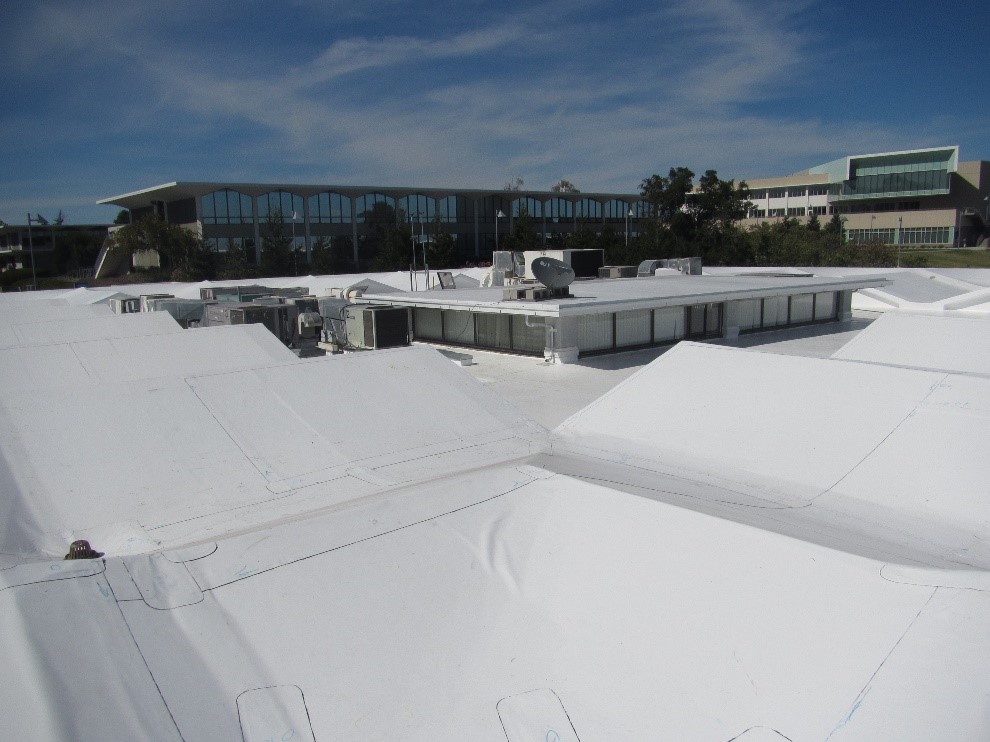 Schedule:
Programming/Design: November,2014 – March, 2015
Production Phase: Feb / Mar 2015
Bidding: March / April 2015
Construction: June - August 2015
Completion: August 14, 2015
Description:
San Mateo County Community College District has undergone significant improvements over the past fifteen years with the addition of new buildings and several modernizations to existing buildings on all three campuses. An area that needs attention is the exterior of the original structures, specifically the roofs. This project will provide replacement of three roofs at CSM – Buildings 1, 14, and 16 - and Building 14 at Skyline College.
These features have served their useful lives but are now in a degraded condition that will continue to cause leaks to the interior spaces and break down the structure if left unattended. The buildings involved in this scope are two classroom buildings, a student / community services facility, all at CSM, and the Child Care Center at Skyline.
Benefits:
The hope is to get the work completed during the less-hectic summer session, completing all four buildings when school resumes for the Fall semester, extending the useful of life of these resources for many more years to come.
Status:
Complete