Barcelona, Spain
Barcelona is a culturally vibrant and cosmopolitan coastal Spanish city of 1.6 million people, and it is the capital of the autonomous community of Catalonia. It boasts a wide array of museums, theaters, and historic buildings, including modernist buildings designed by the famous Antoni Gaudí.
Barcelona is home to an abundance of parks and gardens, a diverse and unique local cuisine, and a world-renowned nightlife. Imagine yourself in Barcelona, walking among some of the world's top architectural gems daily as you both live and study there.
About this Program
This program enables you to study abroad while making normal progress toward your degree objectives and earning fully transferable units in courses taught by community college faculty and guest lecturers. The program is offered in cooperation with the Contra Costa County, Los Rios County, San Mateo County and Sonoma County Community College Districts, and with the American Institute for Foreign Study (AIFS), which arranges transportation, living accommodations, and a wide range of student and instructional support services.This program is part of the Northern California Study Abroad Consortium (NCSAC). Units earned in Barcelona will appear on your transcripts issued by the participating colleges.
Visit the NCSAC program page for a list of Frequently Asked Questions.

Program Deadlines
Friday, April 28, 2023: Priority Application Deadline
Friday, June 16, 2023: General Application Deadline/Deposit Deadline
Friday, July 21, 2023: Final Payment Deadline
Late Applications on Space Available Basis

: May be accepted up to July 21, 2023 on a case-by-case basis only
Program Eligibility
Students need not be currently enrolled at one of the sponsoring colleges in order to participate.
Program eligibility requirements:
Be 18 years of age or older.
Have a cumulative GPA of 2.25 or higher.
Have completed a minimum of 12 units of college level coursework.
Program Costs
The AIFS Study Abroad fee per person is $7,945.
The above fee excludes airfare, passport or visa fees if applicable, meals other than those listed, personal expenses, any California Community College tuition or administrative fees, textbooks, additional field trips or excursions to those listed, anything not specified. See the program costs and payment schedule .
Budget Sheet
Financial Aid
If you are receiving financial aid and would like to apply this towards the Fall 2023 Semester Abroad Program in Barcelona, you MUST complete the 2023-2024 FAFSA at studentaid.gov and work with the Financial Aid Office to complete all steps of the Financial Aid checklist.
Scholarships
SMCCCD Study Abroad offers a limited number of scholarships for students to study abroad. Visit our How to Pay section to learn more about applying to these opportunities.
Refund Policy
If a student withdraws on or before Friday, June 23, 2023, they shall receive a refund of: All fees paid less a $150 processing fee.
If a student withdraws after Friday, June 23, 2023, but on or before Friday, July 21, 2023, they shall receive a refund of all fees paid less the $450 deposit and any non-refundable deposits paid by the student or by AIFS on the student's behalf.
If a student withdraws after Friday, July 21, 2023, there is no refund, and the total program fee is due.
If a student withdraws once the program has begun, there is no refund.
Courses
College of San Mateo (San Mateo County Community College District):
PHIL 100 - Introduction to Philosophy
PHIL 244 - Introduction to Ethics: Contemporary Social and Moral Issues
GBST 101 - Introduction to Global Studies
Santa Rosa Junior College (Sonoma County Junior College District):
COMM 7 – Intercultural Communication
HUMAN 5 – World Humanities: Arts, Ideas, Values
HUMAN 7 – Introduction to the Humanities
Contra Costa County Community College District:
POLSC 220 – Comparative Politics
POLSC 250 – International Relations
SOCSC 123 – American Pop Culture
Los Rios Community College District:
ENGLT 340 – World Literature I (Ancient World to Early 17th Century)
ENGLT 341 – World Literature II (18th Century to Present)
ENGWR 341 – College Composition and Literature
Meet Your SMCCCD Faculty Teaching Abroad in Barcelona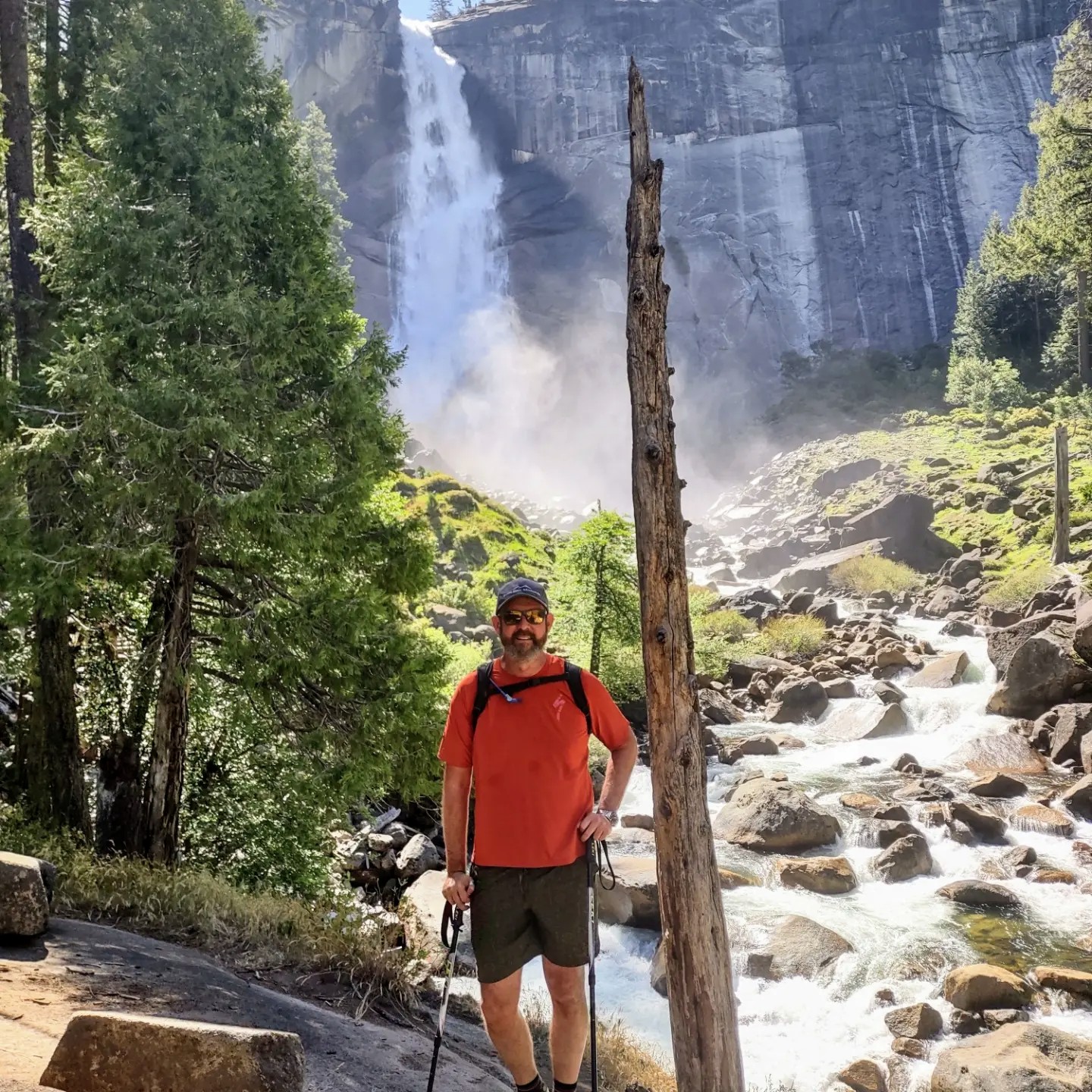 Jeremy Ball received his PhD and MA in Philosophy from Claremont Graduate University and his BA in Philosophy from UC Irvine. He has taught Introduction to Philosophy, Introduction to Ethics, Symbolic Logic, Humanities, and Critical Thinking at College of San Mateo since 2001. He is the department lead and has held many leadership positions at the college. His current academic interests include the mind/body problem, logic, and stoicism. Trained in the analytic tradition in philosophy, he is none the less an unapologetic fan of Heidegger and Sartre.
In addition to his academic interests, J Ball (as his students call him) is an outdoor sports enthusiast spending lots of time mountain biking, open water swimming, skiing, and hiking. He currently lives in the Santa Cruz mountains where he and his wife are recent empty nesters who pay way too much attention to their two dogs.
His goals for the next few years are to wonder and wander, have a pint or two with good friends, and embrace the now.
More Information or Questions?
For additional information or questions, please contact us at studyabroad@smccd.edu.
Follow us on Instagram @smcccd_study_abroad and like us on Facebook to get regular updates, learn more about the program, and connect with other students studying abroad all across the world.