Student
"The choice of living with a host family during my college period in the U.S. was the best I could make. The homestay provides me a safe and healthy environment while I get to explore a new country and its culture. The relationship you are going to make with you host family is for life, if you are open to it. I would definitely recommend this experience for everybody."

- Eloisa Da Silva (pictured)
Application Fees and Deadlines Beginning Spring 2024:
Spring Deadline: December 1st - $450

*

Late Fee (after December 1st): $750

Fall Deadline: July 1st - $450

*

Late Fee (after July 1st): $750
* For students who apply after the Fall or Spring Homestay Referral application deadlines, we cannot guarantee that you will be placed with a host family. Kindly note that Options 3 and 4 WILL NOT be available after the application deadlines.
Application Fee Refund Policy:
We will refund you with the application fee if:
Your visa is denied; or

We are unable to match you with a host family
---
Homestay Options (monthly rate):
Option 1
Option 2

Option 3

(NOT AVAILABLE

after deadline)

Option 4

(NOT AVAILABLE

after deadline)

$1,775

Private Room

(2 meals per day)

$1,275

Private Room

(without meals)

$1,375

Shared Room*

(2 meals per day)

$875

Shared Room*

(without meals)

Move-in Costs:

Deposit

$500

$500

$500

$500

2 Months' Rent

$3,550

$2,550

$2,750

$1,750

Total Due on Move-In Date

$4,050

$3,050

$3,250

$2,250
*Two students of the same gender will share a room, but each student will have their own bed, desk, and drawer.
How to APPLY:
Thank you for your interest in San Mateo County Community College District's Homestay Referral Program for international students. Before submitting your application, kindly keep in the mind that it will take 10 - 14 days to process an application. If you are arriving prior to receiving your homestay placement confirmation, you will need to find your own temporary housing, https://www.smccd.edu/international/housing/other_housing_resources.php
Log in through your mySMCCD Student Portal to access the Homestay Application tab
Step 1 - Log in to your mySMCCD Student Portal using the student username and password that you received in your welcome letter.
Step 2 - Click on Student Success Link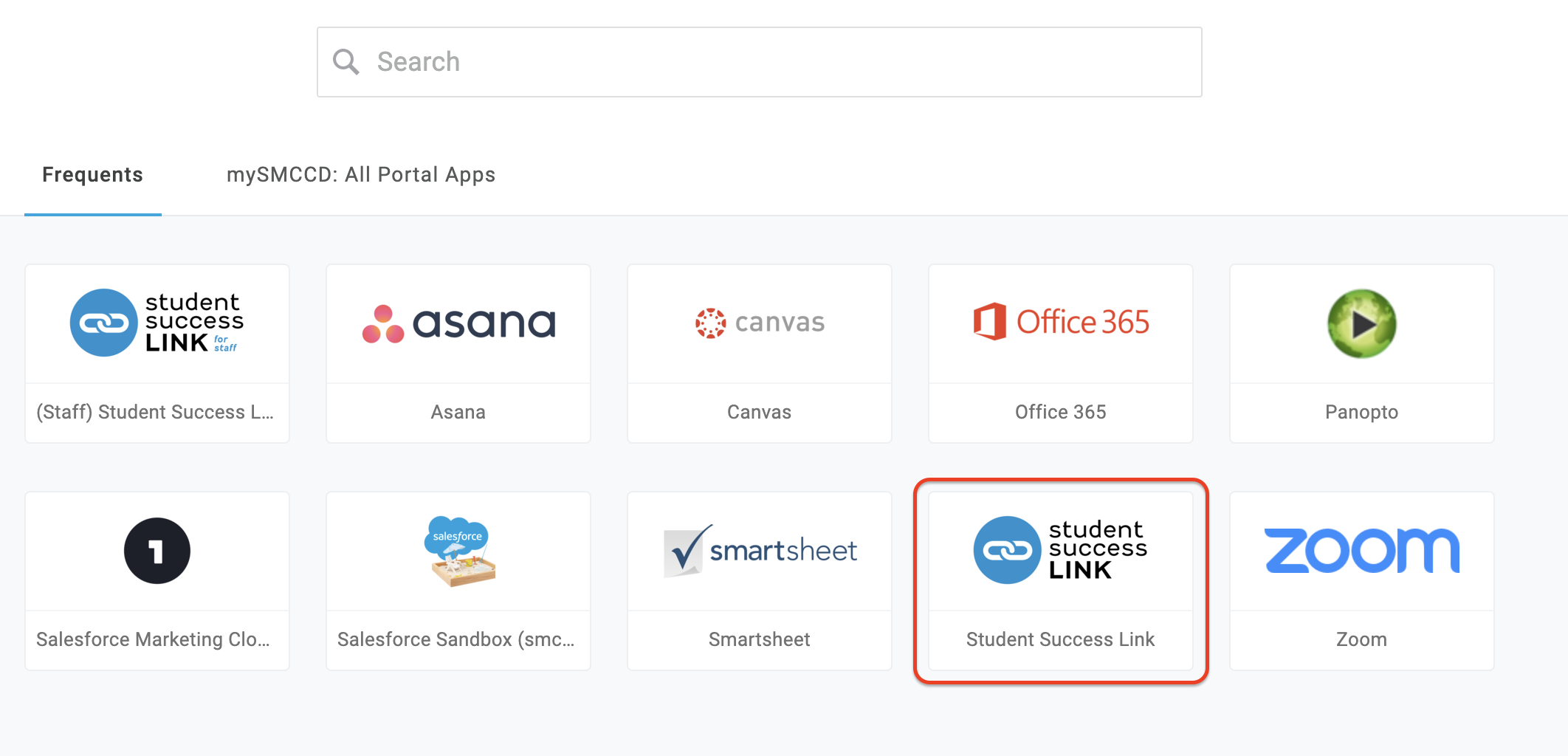 Step 3 - Click on SMCCD International Portal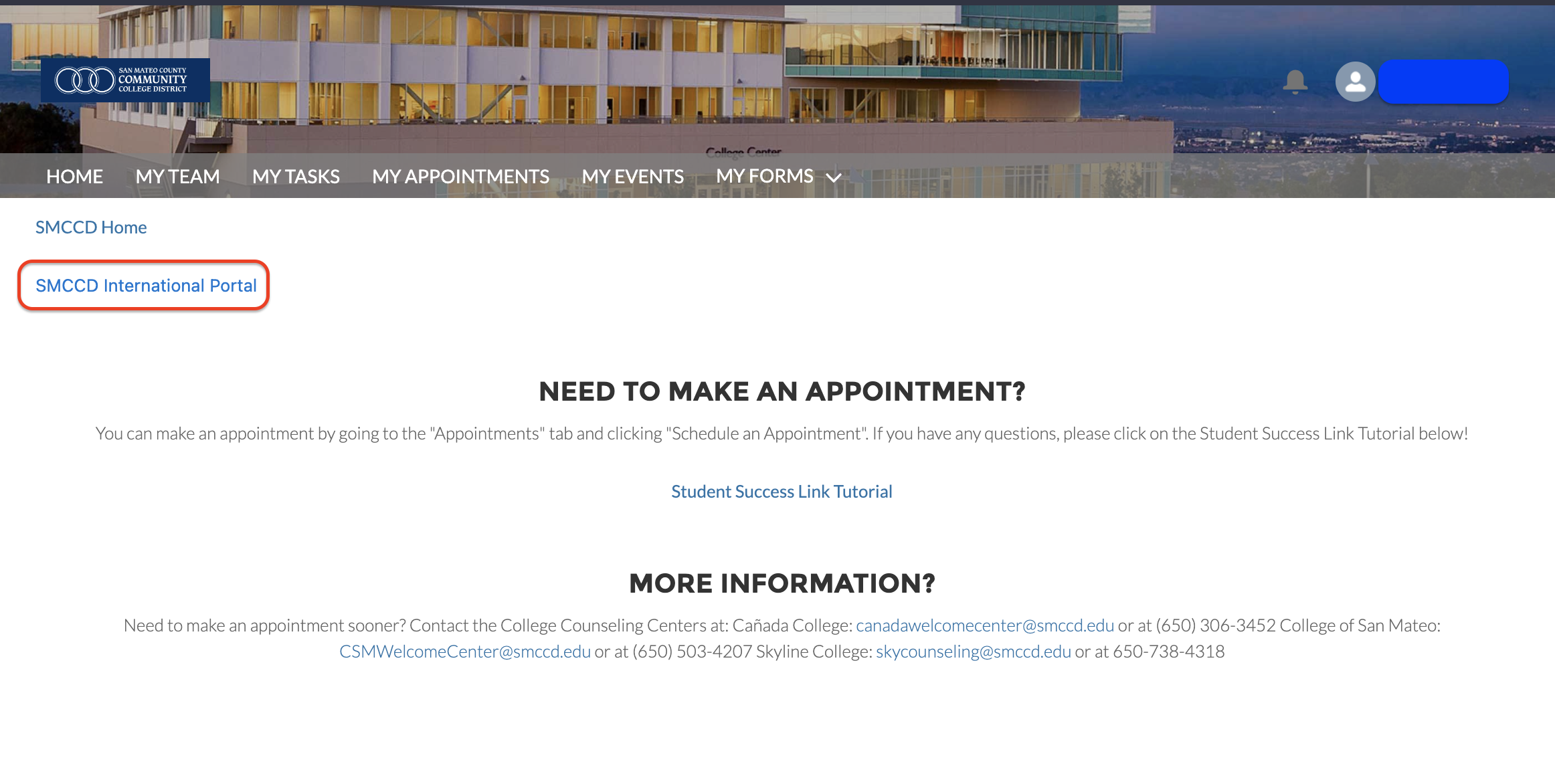 Step 4 - Click the Homestay Application tab

Airport Transportation:
It is the student's responsibility to arrange transportation from the airport to the homestay. Some hosts offer to pick the student up from the airport, however, it is not required and is completely on a voluntary basis. After being matched, please contact your host right away to coordinate this. You may also take a taxi, Lyft, or Uber, located right outside of baggage claim.