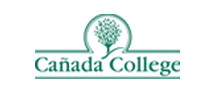 Cañada College
4200 Farm Hill Boulevard,
Redwood City, CA 94061 USA
College of San Mateo
1700 W. Hillsdale Blvd.
San Mateo, CA 94402 USA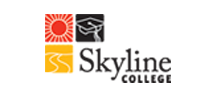 Skyline College
3300 College Dr.
San Bruno, CA 94066 USA

Why Cañada, College of San Mateo or Skyline?
Great Transfer to Top Universities!

Best university transfer opportunities to University of California (UC) and Ivy League universities: Over 75% of our UC transfers entered UC Berkeley, UCLA , UC Davis, and UC San Diego in 2010-2011.

UC Berkeley accepts 100% of our international transfers since 1997, according to College of San Mateo data.
Guaranteed international student admission to select Top U.S. universities.
The only community colleges in the nation to offer Conditional Letters of Admission for a majority of University of California institutions.

Best Location!

San Mateo Colleges are located in one of the most affluent and desirable communities in the U.S.
San Mateo County is one of the safest counties in the state of California.
Centrally located in the San Francisco and Silicon Valley region with countless opportunities, optional practical trainings (OPT) and internships.
Rating of AAA by Moody and AA+ by Standard & Poor

Exceptional Service to Students!

With a tuition of $5,088 a year, it is about 1/5 the cost of a public university and 1/10 the cost of a private university.
Small class sizes (20-28 per class) and personal attention given by dedicated faculty and staff.
10-day turnaround time for processing admission applications.
Free tutoring in the Learning Centerat each campus.
Scholarships available for incoming international students.
Priority registration for international students.
Close to 50% of our faculty have graduated from top 100 universities.
Our College system includes one of two community colleges in California with a University Center that offers baccalaureate programs, making it much easier for transfer students.
Alumni include famous American television and sports personalities, government officials, and business executives.
Contact Us Form